The best socks you'll ever own!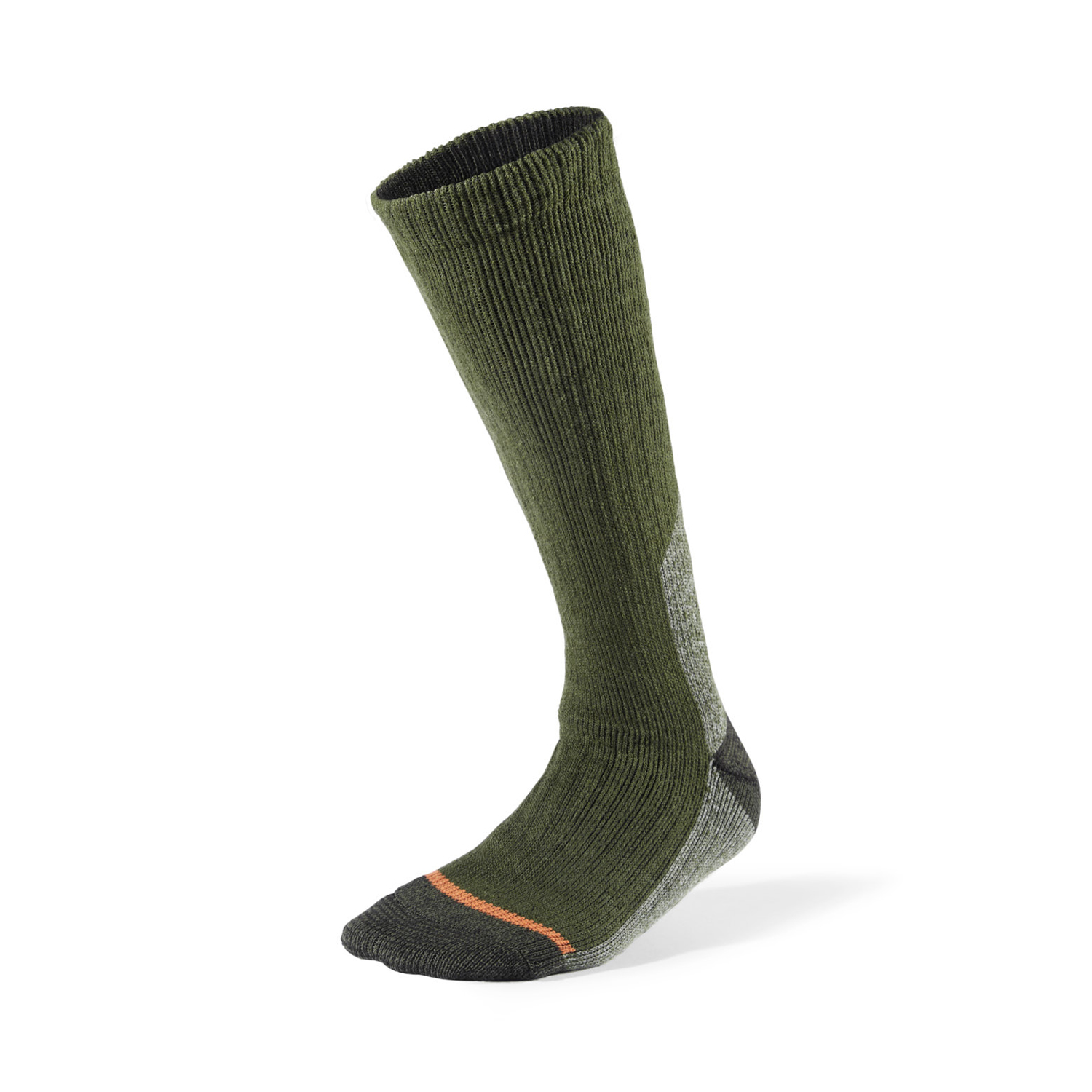 Socks have always had our attention, but the vast amount of really good producers has kept us from throwing ourselves into production so far. After many years of development work we have finally solved the riddle and added 3 functional improvements that differ dramatically from even the best socks you know.
Maintaining the well-known comfort of Merino wool while providing an unprecedented abrasion resistance.
Combined experience, dedicated research, development, and the most advanced knitting technology in the world and gathered it where the world's finest merino wool originates.
Elastic support strategically knitted into every sock to assist in its function. ESS™ ensures low compression promoting circulation and a sock that won't bunch or ride down.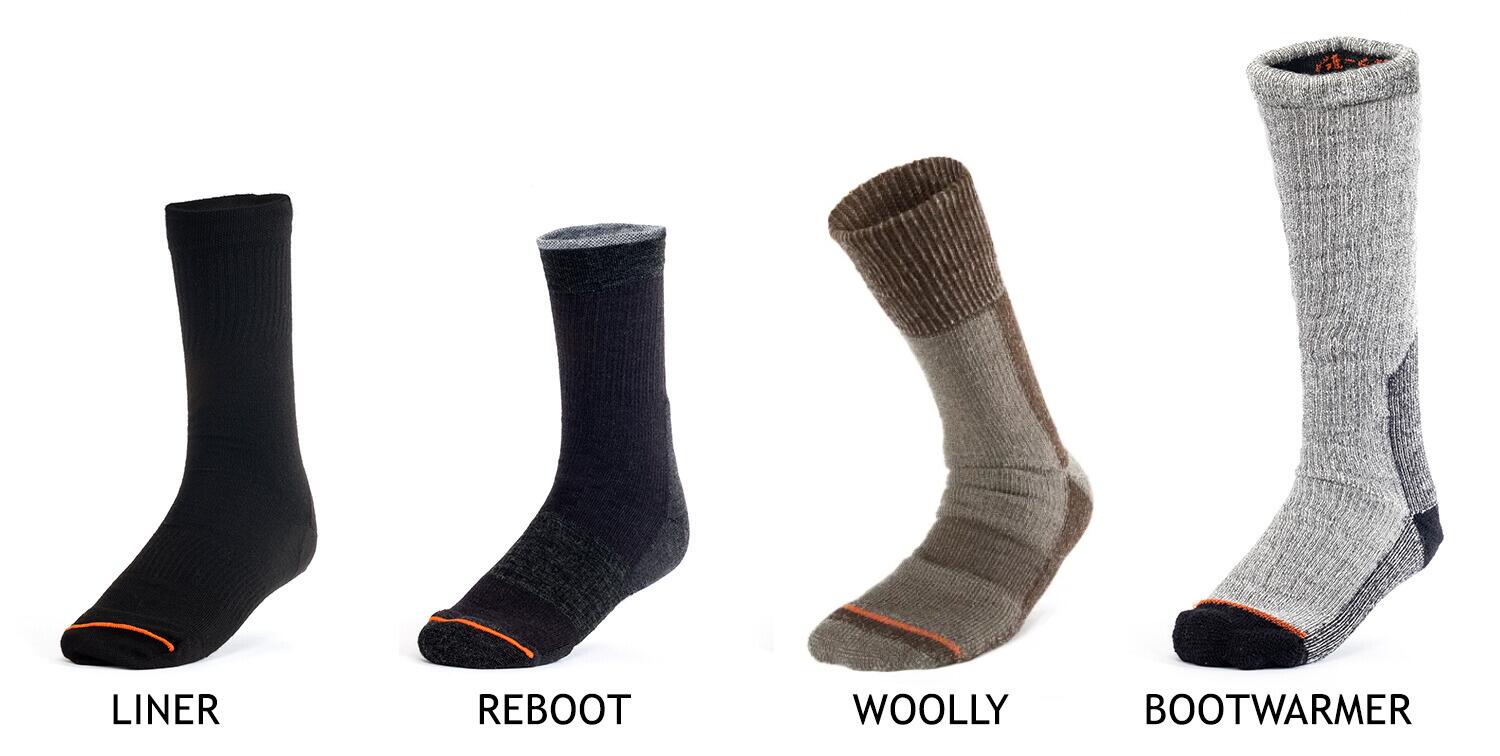 More than 117 years of sock making history stands behind every pair of hand finished socks. Hard wearing and comfortable. These socks takes heavy duty Merino wool yarn, loop pile cushioning, reinforcing, elasticated support and superior cuff knit and puts them all together into a pair of socks that is very hard to beat.
We have aligned ourselves with manufacture's that are at the leading edge of innovation and we both pride ourselves on making the best socks you'll ever own.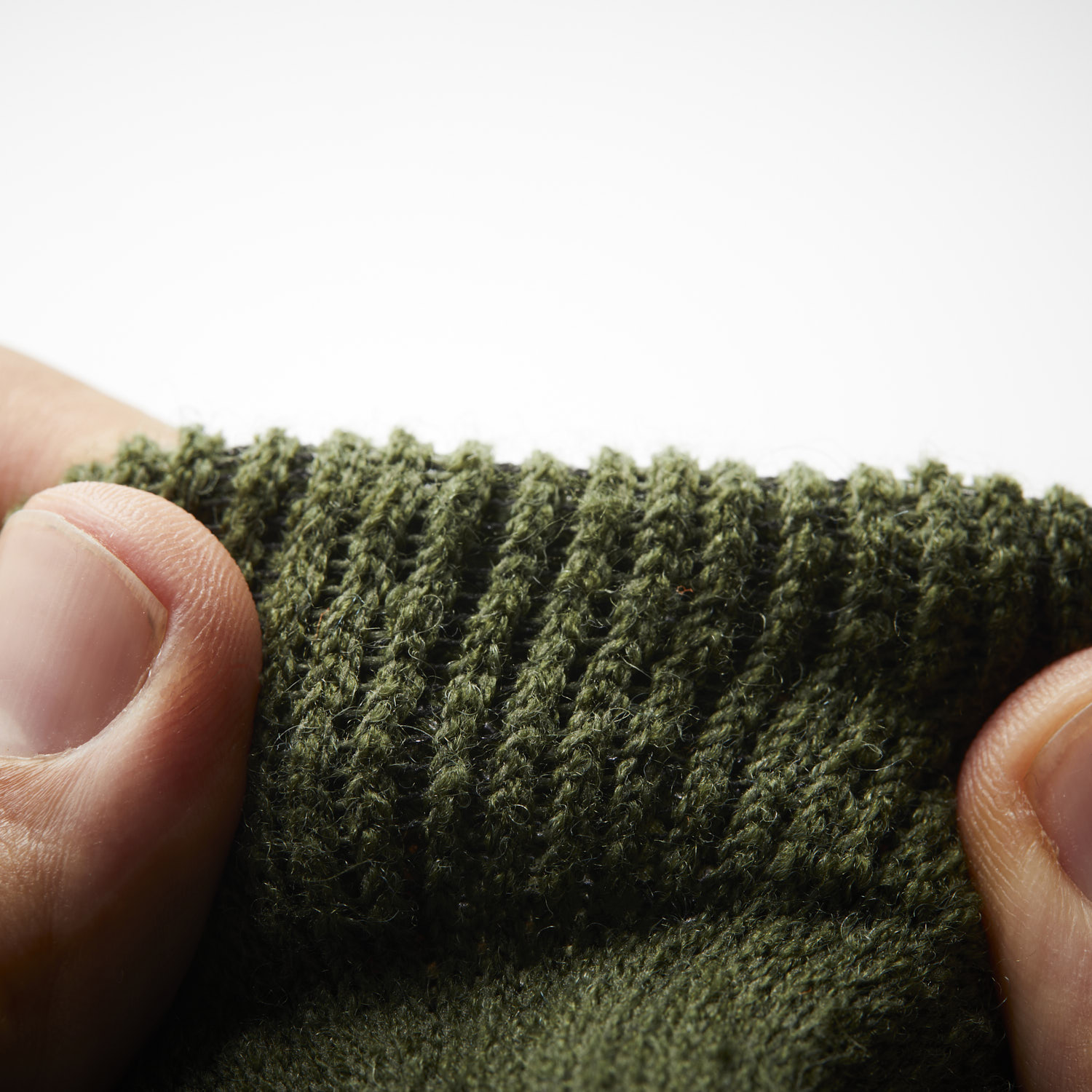 ESS™ Elastic Support System
The elastic support system is where elastics are strategically knitted into a sock to assist in its function.
ESS™ provides a customised fit and support by locking the sock to your foot and lower leg with minimal compression.
A close snug fit is essential in helping to reduce friction and shear forces that are more likely to take place in a sloppy ill fitting sock.
Special elastic feeders are attached separately to the machine to allow for the adjustment of the tensions in the elastics within the structure of the socks to provide the support and fit needed.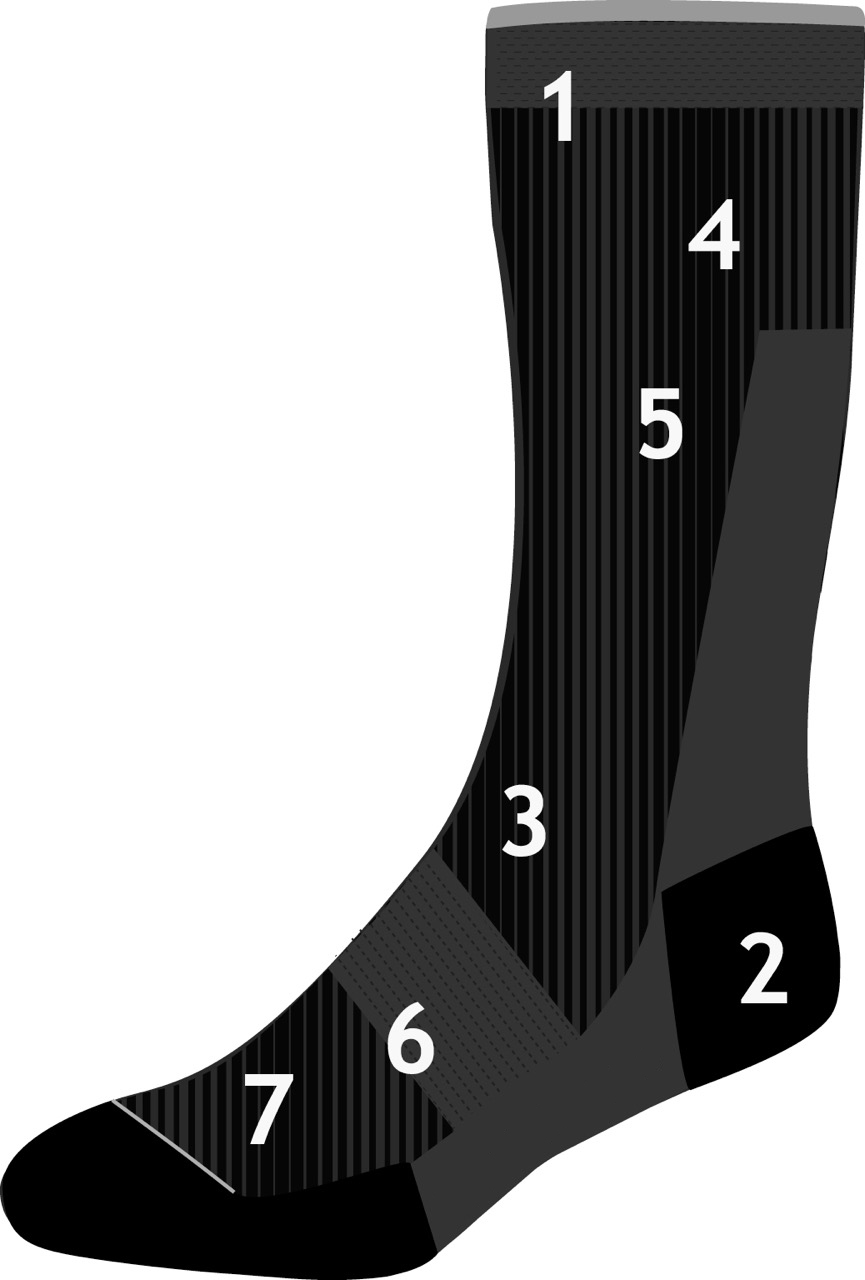 High stretch cuff for comfort andstaying power
Maximum cushioning ensures the highest comfort and a perfect micro climate
Y Heel lock to keep sock in place
ESS™ Elastic Support System through the upper leg for optimal staying power during wear
Comfort Zone™ cushion and reinforced high impact zones for extra durability
Elasticated arch
Seamless toe closure for comfort. Optical left and right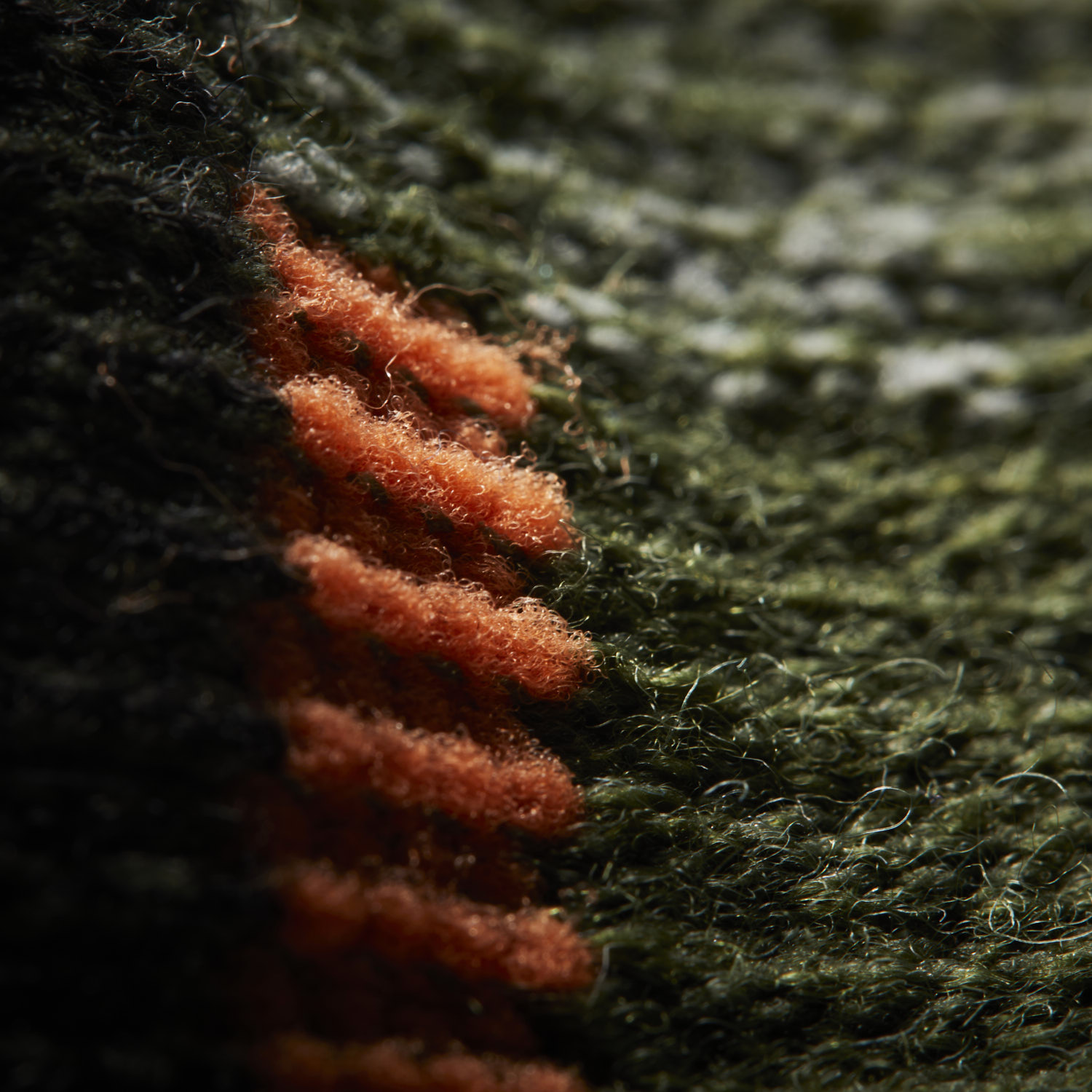 Why Merino?
Merino fibre a natural, harmonious choice when selecting hosiery to wear next to your skin and provide protection for the foot. Sourced from only ethical suppliers we use our merino intelligently.
Lightweight, strong, moisture wicking and breathable. It's natural properties ensure it is breathable while resisting odour and maintaining low irritant qualities to preserve skin integrity.
Through all these years of testing nothing has complimented our idea of making the worlds best socks better than inventing a knitting technique that allows only wool next to skin and the synthetic components on the outside to provide abrasion resistance.
Our Merino technology makes this possible.
Promises:
Second to none abrasion resistance
100 % Natural New Zealand merino wool
Superior softness and comfort
Minimal weight
Odour resistance
Temperature & moisture management
Extra resilience for impact protection
Superior micro climate